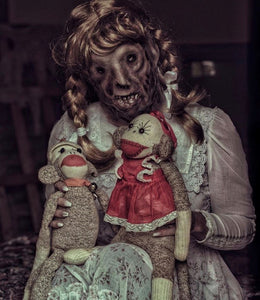 The "creep" is based off the urban legend of the "Killers reflection"
. 


"the man wasn't outside at all. He was in here, standing right behind the couch! What you saw in the window was his reflection."
 This is a half mask that is completely adjustable and made to look like burned wrinkly skin.